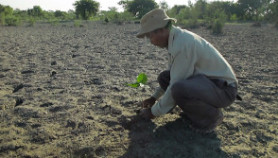 Posted on February 23, 2015 by foodisfreeproject in Food is Free Blog

It can seem so hard to make a difference in the world these days. When we flip on the news or read the headlines, we're usually left feeling more paralyzed than inspired. We're told of everything that's broken and rarely offered actions we can take today to make the world a better place. The story […]

No Comments. Continue Reading...