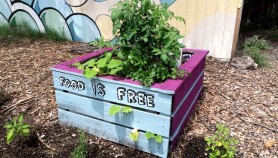 Posted on May 27, 2013 by foodisfreeproject in Food is Free Blog

Have you thought about starting a Food is Free Project on your block? For a moment, pause, and imagine what it would be like if you and your neighbors came together and started growing food together. What might that look like? What if every time you drove down your block, you passed an array of […]

Comments Off

on Food is Free in Your Front Yard

Continue Reading...