Teaching Youth to Seed and Feed in Haiti
Posted on July 7, 2015 by foodisfreeproject in Food is Free Blog

Stories from the Food is Free Community

Guest Blog Post from Moreen Valerie Tonny:
---
In a country like Haiti with very little guarantee of a daily meal, teaching youth living in impoverished communities the importance of self-sufficiency is as crucial as teaching them to read and write. The country's lack of resources leaves many young boys and girls food insecure. Awareness of the origin of what they eat and how they can produce their own is often disregarded. The countless sad stories of households with little resources had me asking what I could do to help.
With the help of friends and classmates, I created Our Garden Haiti (OGH) – a free summer camp program for children who experienced and continue to live in such conditions. The groups is composed of young girls and boys from impoverished rural communities in Les Cayes, the southern department, and former street boys who have been physically and emotionally abused who are now living in a safe house managed by Little Footprints Big Steps. I want them to understand that being self-sufficient is possible and growing their own food is easy and affordable.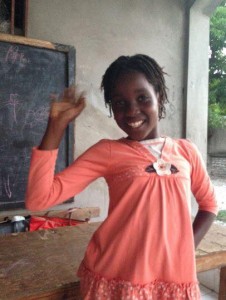 This free skills-based camp will take place between July and August, four days a week for four weeks. With guidance from experts of the Botanical Garden of Les Cayes, OGH will provide 30 youth from 11 to 19 years old with various workshops in agriculture. They will get hands on training by agricultural experts on soil preservation and sustainable gardening techniques. They will practice urban horticulture and be engaged in different eco-friendly activities while learning about financial literacy, and entrepreneurship. They will ultimately develop the ability to reproduce what they've learned in their immediate community and with their family. Our Garden Haiti will also engage parents through weekly gatherings focused on sharing knowledge, experiences and address concerns around food, from production to consumption as a community. These gatherings will also help to build stronger relationships among the families involved with the camp.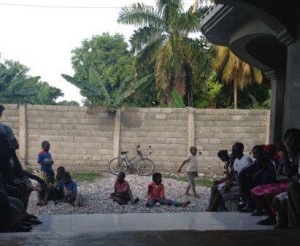 I've always enjoyed providing food for the less fortunate now I've found a way to help them produce their own. You too, you can impact a community by taking a first step toward making quality food accessible and affordable by all. Now that you have read about the camp, you may be wondering how you can be involved. It's easy and in order for this life-impacting program to be successful, we need you. You can make a difference in the lives of disadvantaged youth and help Our Garden Haiti make a sustainable impact with only $5 US by clicking on the link right here.   Thank you!