Food is Free needs your help more than ever!
Posted on October 10, 2014 by foodisfreeproject in Food is Free Blog

Friends and Food Liberators,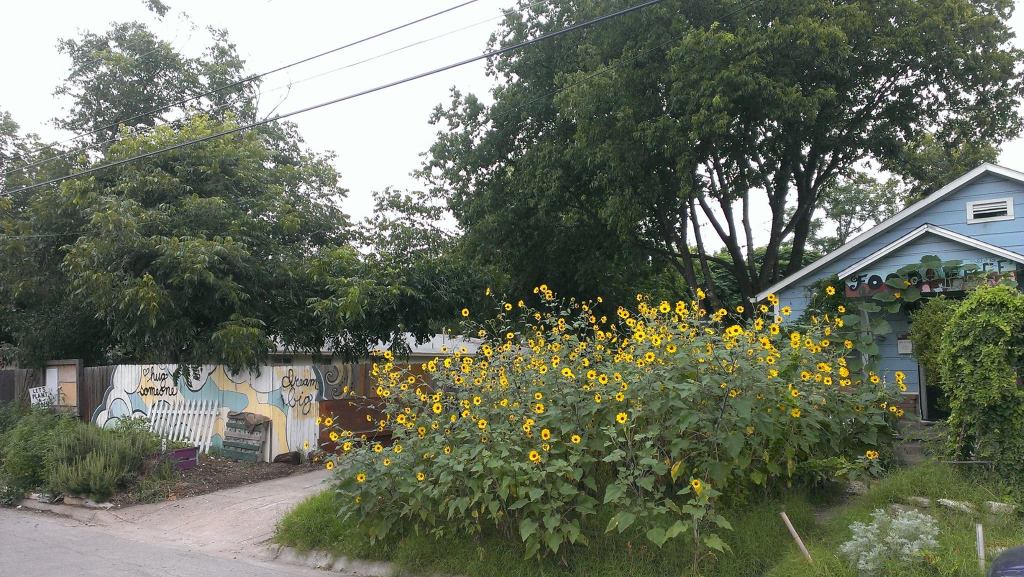 We need your help!
Yesterday our landlord of the Food is Free Project (501c3 nonprofit) urban teaching farm stopped by to tell us that someone has made a $450,000 cash offer on our 1/2 acre property in Austin, TX to tear it down and redevelop. It wasn't even on the market. We are shocked, saddened and unsure of what to do. Our landlord really needs the funds and has offered us first choice on purchasing the land since he supports the project however we certainly don't have the money to do so.
We could really use your advice, ideas and creative solutions. We don't know what the next chapter of Food is Free Project looks like and recognize this may be an opportunity in disguise.
People like you around the world have taken what started as a front yard community garden and turned it into a worldwide movement. Food is Free is growing stronger every day and we will continue to spread inspiration across the globe. We truly love and appreciate every one of you for supporting the vision and taking action in your communities. Onward and upward!
Please like, comment and share this post to help spread the word and let us know any thoughts or advice you may have. Thank you so much.
Email us at info@foodisfreeproject.org

 Best,
 John and the Folks at The Food is Free Project
UPDATE: Thank y'all so much for the outpouring of support online. We know this is just the beginning of a new chapter and we'll use this momentum to grow that much more. We're brainstorming and opening up to all kinds of possibility and are so grateful for all of the advice and guidance from this beautiful community we have created together. We'll be in touch in the next few days about our next какой кондиционер выбрать в минске steps